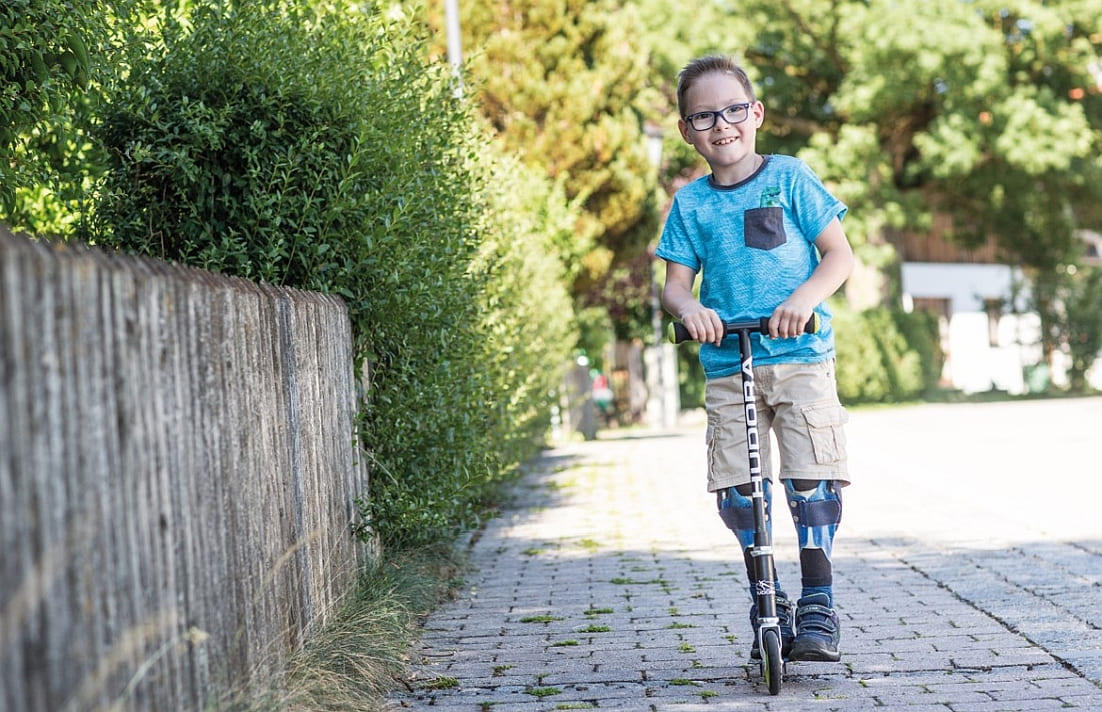 Orthopedic technology that moves people.
In the Gottinger Online Shop you will find patient-specific joint systems and carbon springs for orthosis in unilateral construction from the Gottinger Handelshaus OHG. The company came about due to the shortage of splint systems suitable for orthosis in an unilateral construction that are robust, functional and light enough to use for congenital, incomplete transverse lesions of the spinal cord with paraplegia. Our many years of experience supplying children suffering from spina bifida helped us to develop suitable systems and to have them manufactured under stringent quality requirements.
Our splints are designed for a unilateral construction. Joints must therefore only be attached to the outside of the hip, knee or ankle. The orthosis therefore less prone to repairs, is thinner and lighter. The choice of the lesion-specific type of orthosis and it´s joints plays a crucial role in the process of a successful habilitation. Thus we offer you a joint system for orthosis for the lesion S2 to C6. The joints are classified according to weight (90 kg) and size (up to 185 cm). We have tested all our products for years in our workshop and can give you high qualified advice for the processing of parts.